5 Best Cities to Live by the Ocean in Portugal
Do you hear the call of the sea, ocean waves, perfect sunsets and incredible comfort when you think about investing in luxury real estate? If so, then welcome to the world of Roca Estate, where the luxury and pleasure of oceanfront living become a reality.
Portugal is history and modernity, culture and nature, meeting on the shores of the Atlantic Ocean. This country captivates with its beauty and magic, making it undoubtedly one of the most desirable places for investment in luxury real estate. In this article, we'll introduce you to five stunning cities and regions in Portugal that not only provide stunning seafront properties, but also open the door to a world of endless opportunity and pleasure.
We invite you to go on this amazing guide to the Portuguese coast, where every city is a real pearl, and the Roca Estate agency is your reliable guide to the world of luxury and sea harmony.
Lisbon – Portuguese Pearl
Lisbon, the capital of Portugal, as the pearl of the Atlantic coast, attracts investors and luxury connoisseurs from all over the world with its unique charm. This century-old city, combining rich history with modernity, offers countless opportunities to acquire luxury properties, perfectly integrated into its unique landscape.
Ideal areas for luxury real estate:
Basilha: The oldest district of Lisbon, Basilha charms with its authenticity. Narrow streets, historic buildings and views of the Tagus River create a special atmosphere. Here you will find penthouses and apartments with stunning views.
Alfama: Another old quarter, Alfama is known for its colorful streets and cozy cafes. Here you can find luxurious villas and houses with huge terraces offering views of the old city.
Lapa: The elegant, elevated area of Lapa offers luxury apartments and villas with views of the river and green slopes.
Unique advantages of Lisbon:
Historical value: Lisbon is rich in historical monuments and architecture, creating a unique living environment.
Cultural Heritage: The city is famous for its museums, galleries and cultural events, making it an ideal destination for art lovers.
Ideal climate: The Mediterranean climate with mild winters and sunny summers makes Lisbon attractive at any time of the year.
Marine Access: Proximity to the Atlantic Ocean provides the opportunity to enjoy beaches and water sports.
High level of service: Restaurants, shops and services of the highest class will satisfy even the most demanding customers.
Lisbon is not just a city, it is an experience, a lifestyle and an investment in the future. Developed infrastructure, a rich cultural scene and coastal recreational opportunities make this city an unrivaled choice for luxury real estate in Lisbon. Don't miss your chance to be part of this picturesque history that goes hand in hand with modernity.
Porto – Capital of the North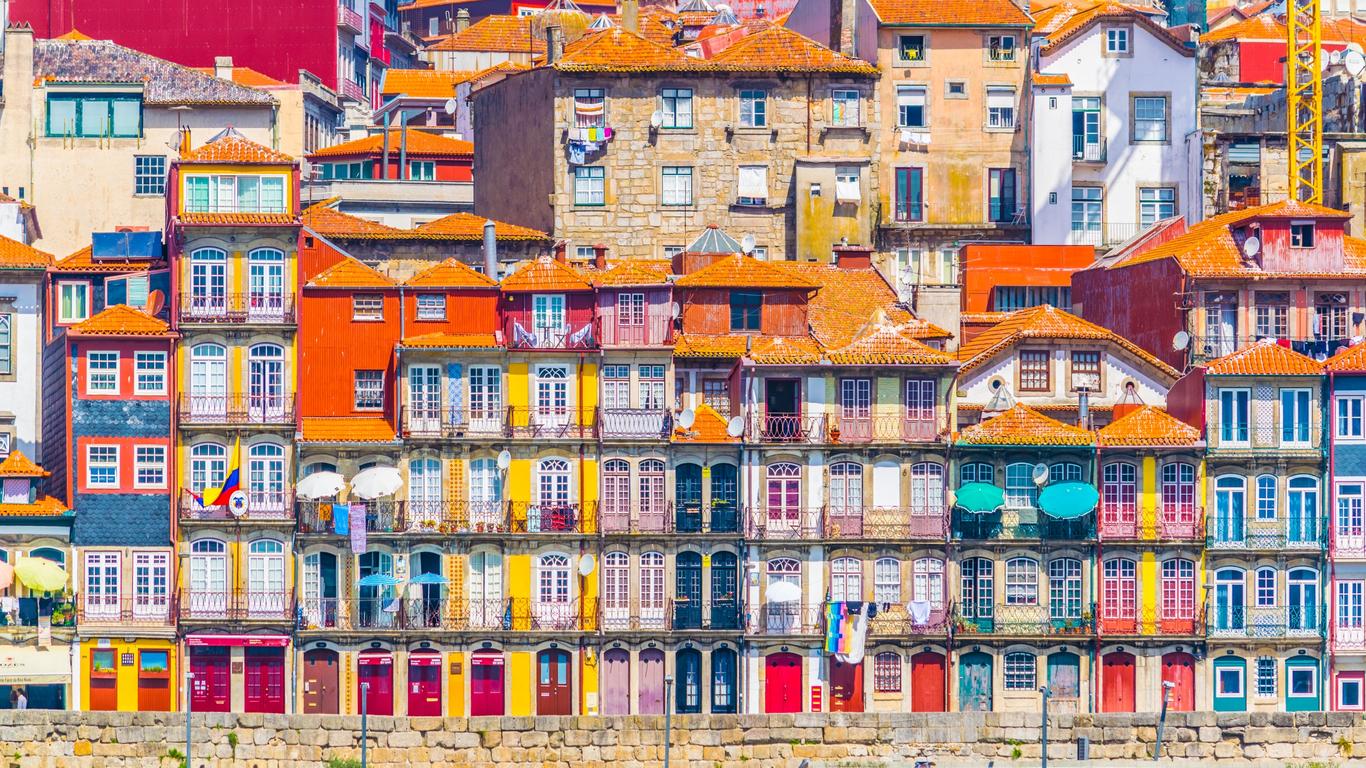 Porto, the second largest city in Portugal, attracts investors and connoisseurs of luxury real estate with its unique character and vibrant life. This Portuguese gem, located in the north of the country, has unique advantages as an investment and permanent residence destination.
Advantages of Porto and its coastal areas:
Dueru River and Atlantic Ocean: Porto is proud of its position on the banks of the Dueru River and its proximity to the Atlantic Ocean. This creates the opportunity to live in a port environment, with magnificent views and access to water sports.
Historic architecture: Porto's coastal areas exude history and authenticity with its ancient buildings and narrow streets. Pairs perfectly with modern residential complexes.
Cultural heritage: Porto is famous for its museums, galleries and cultural events, making it a magnet for art and culture lovers.
Delicious food and wine: Porto's gastronomy is a real gem. Here you will find excellent restaurants and wine cellars with the most exquisite wines.
Features of investing in real estate in Porto:
Rising property values: Porto is experiencing rapid growth in property prices, making investment in the region very attractive.
Attractive rental market: The city attracts both tourists and permanent residents, making property in Porto a profitable investment from a rental perspective.
Coastal Lifestyle: Living by the sea and close to the water creates an atmosphere of comfort and relaxation that attracts residents and visitors.
Porto is not just a city, it is a whole way of life. It offers a rich cultural heritage, picturesque coastline and unique luxury property investment opportunities. This city proudly bears its name – the Capital of the North – and it is ready to give you unforgettable moments and impressions, becoming your second home on the Portuguese coast.
Faro – Atlantic Refuge in the South
Faro, located on the coast of southern Portugal, is a true Atlantic haven, inspiring investors and luxury property lovers with its natural beauty and endless possibilities.
The delights of Faro and its coastal areas:
Ria Formosa Islands: The Ria Formosa National Natural Park is a unique complex of salt marsh islands, waterways and endless beaches, offering ideal locations for bird watching and outdoor activities.
Faro Town: The old town of Faro with its narrow streets, Rococo architecture and historical monuments creates a special atmosphere. Here you can find beautiful apartments with views of the ancient squares.
Coastal Villages: In surrounding villages such as Vilamoura and Quinceiros, you will find luxury villas with private pools and gardens, located close to the beaches.
Popular types of real estate in this part of Portugal: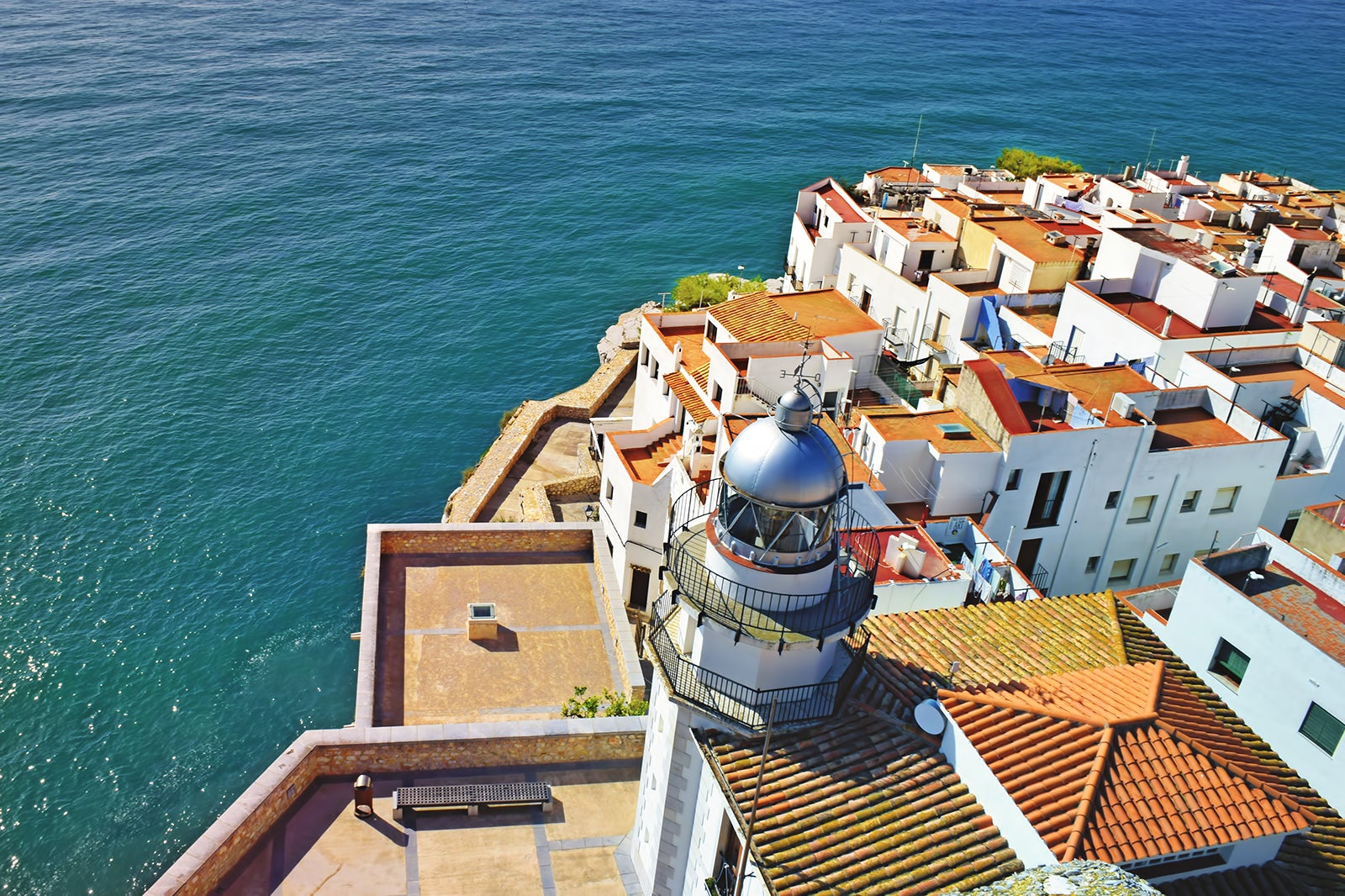 Penthouses with panoramic views: Many investors are attracted to penthouses with endless views of the ocean and the islands of Ria Formosa.
Beach Access Villas: Luxury villas offering direct access to the beaches often come with private beach clubs and jetties.
Apartments in the old town: Apartments in the old part of Faro are popular among those who appreciate the atmosphere of antiquity and proximity to historical attractions.
Faro is a place where the delights of nature and modern convenience come together into one. This area offers the perfect combination of maritime lifestyle, coastal areas and rich history. Owning luxury property in Faro means immersing yourself in an atmosphere of relaxation and harmony, creating your own Atlantic retreat.
Cascais – Coastal Retreat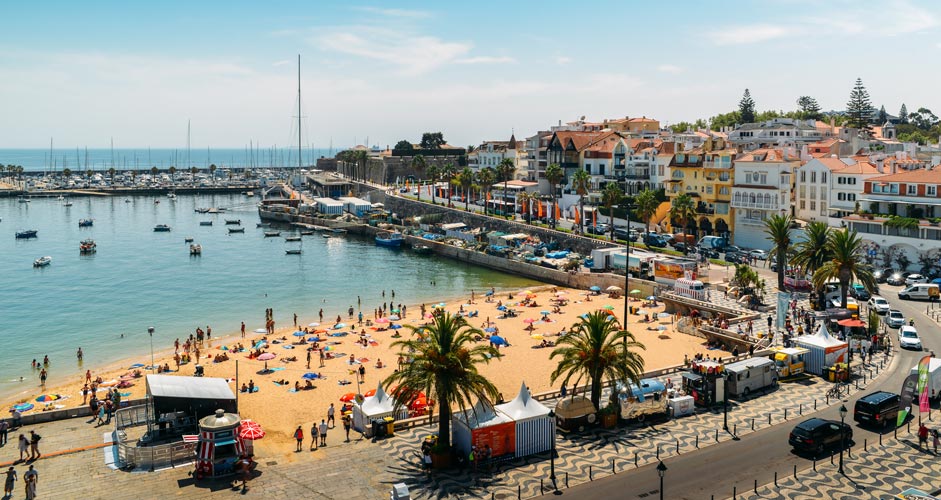 Cascais is a true coastal retreat on the west coast of Portugal, attracting investors and luxury property seekers seeking peace, tranquility and unparalleled natural beauty.
The attractiveness of Cascais for lovers of peace and tranquility:
Coastal beauty: Cascais is famous for its long golden beaches, impressive cliffs and water caves, creating a unique environment for relaxation and relaxation.
Surfing and water sports: The area is known for its excellent conditions for surfing and other water sports, making it an attractive destination for those seeking an active lifestyle.
Nature reserves: National parks such as Sintra-Cascais and Mafra offer opportunities for hiking and nature watching.
Types of luxury real estate and market structure in the area:
Villas and country plots: Cascais offers luxury villas with private pools and terraces, as well as plots to build your dreams.
Apartments and Townhomes: Contemporary apartments and townhomes with ocean or nature views meet the needs of a variety of investors.
Exclusive Resorts: The Cascais coastline offers exclusive resorts with a high level of service and luxurious amenities.
The property market in Cascais offers a variety of opportunities for investors, from spacious villas to modern apartments. Privacy and closeness to nature are valued here, which is what makes this region an ideal place to buy luxury real estate. Owning property in Cascais means enjoying privacy and stunning views while creating your own coastal retreat.
Estoril – Coastal Luxury Lisbon
Estoril is a picturesque coastal refuge, part of the beautiful regional capital of Lisbon. This unique corner of Portugal epitomizes luxury and comfort, making it a magnet for those looking for luxury properties.
The attractiveness of Estoril for connoisseurs of luxury real estate:
Coastline: Estoril stretches along the Atlantic coastline, providing stunning beaches and amazing views.
Cultural heritage: Luxury villas and apartments are surrounded by historical monuments and buildings, which add a special charm to this region.
Restaurants and Entertainment: Estoril is known for its luxurious restaurants, nightclubs and casinos, making it ideal for those who enjoy the high life.
Types of luxury real estate in Estoril: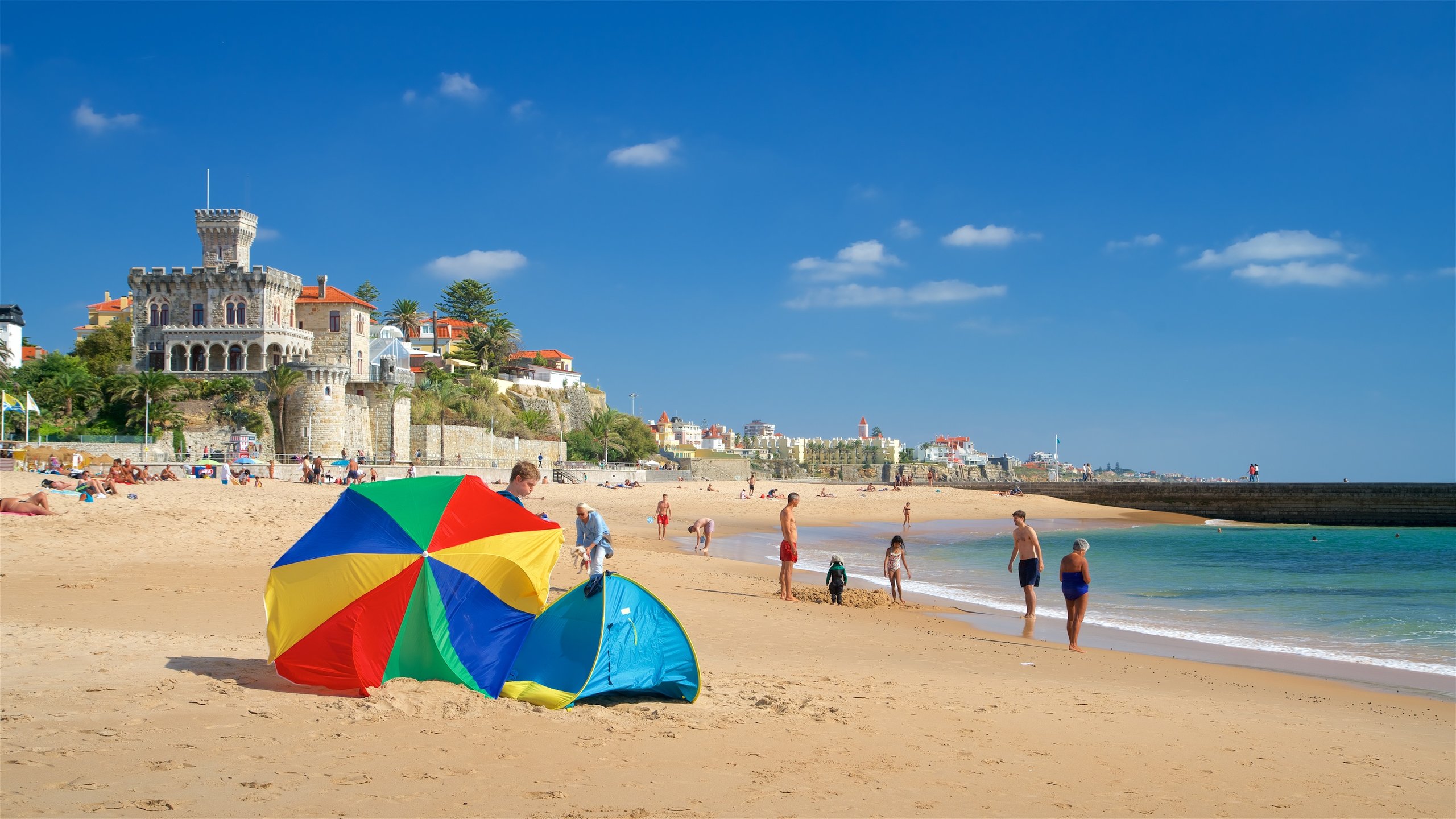 Villas: Luxurious villas with swimming pools, terraces and landscaped gardens provide maximum comfort and privacy.
Apartments: Modern apartments with high standards of equipment and ocean views are available in a variety of styles and sizes.
Luxury Complexes: Estoril has a number of exclusive complexes offering additional amenities such as spas, swimming pools and concierge service.
Estoril is the epitome of coastal luxury and comfort. This city offers the opportunity to live among beautiful natural landscapes and enjoy the cultural heritage of Lisbon. Owning a luxury property in Estoril means immersing yourself in a world of luxury and pleasure, becoming part of this beautiful coastal reality.
Sintra – Magic by the Ocean
Sintra has magic, personified in the architecture, natural beauty and atmosphere that permeates this beautiful city. This is a place that attracts investors and connoisseurs of luxury real estate with its unique appearance and inimitable aura.
Why Sintra is magic by the ocean:
Historical architecture: Sintra is famous for its buildings in the Romantic, Gothic and Neo-Gothic styles. Here you can find luxurious chambers, palaces and castles that create an indescribable atmosphere.
Natural heritage: The city is surrounded by spectacular natural landscapes, including the Sintra Natural Park and magnificent gardens such as the Quinta da Regaleira and the Palácio de Monserrate.
Proximity to the ocean: Sintra is located close to the Atlantic coast, which provides the opportunity to enjoy beaches and water sports.
Types of luxury real estate and market features:
Palaces and Castles: Sintra offers a unique opportunity to purchase historic palaces and castles that can be converted into luxury residences.
Villas and Mansions: Villas with nature and ocean views are a popular choice for those seeking comfort and privacy.
Apartments in the historic center: Modern apartments in the historic center of Sintra provide access to many amazing sites and amenities.
Sintra is not just a city, it is a magical place that combines cultural heritage and natural wealth. This corner of Portugal offers unique opportunities to invest in luxury real estate, immersing you in a world of luxury and beauty. For those looking for an exceptional property in this magical area, Sintra is a place where dreams come true.
Best Cities to Live by the Ocean in Portugal: Final Thoughts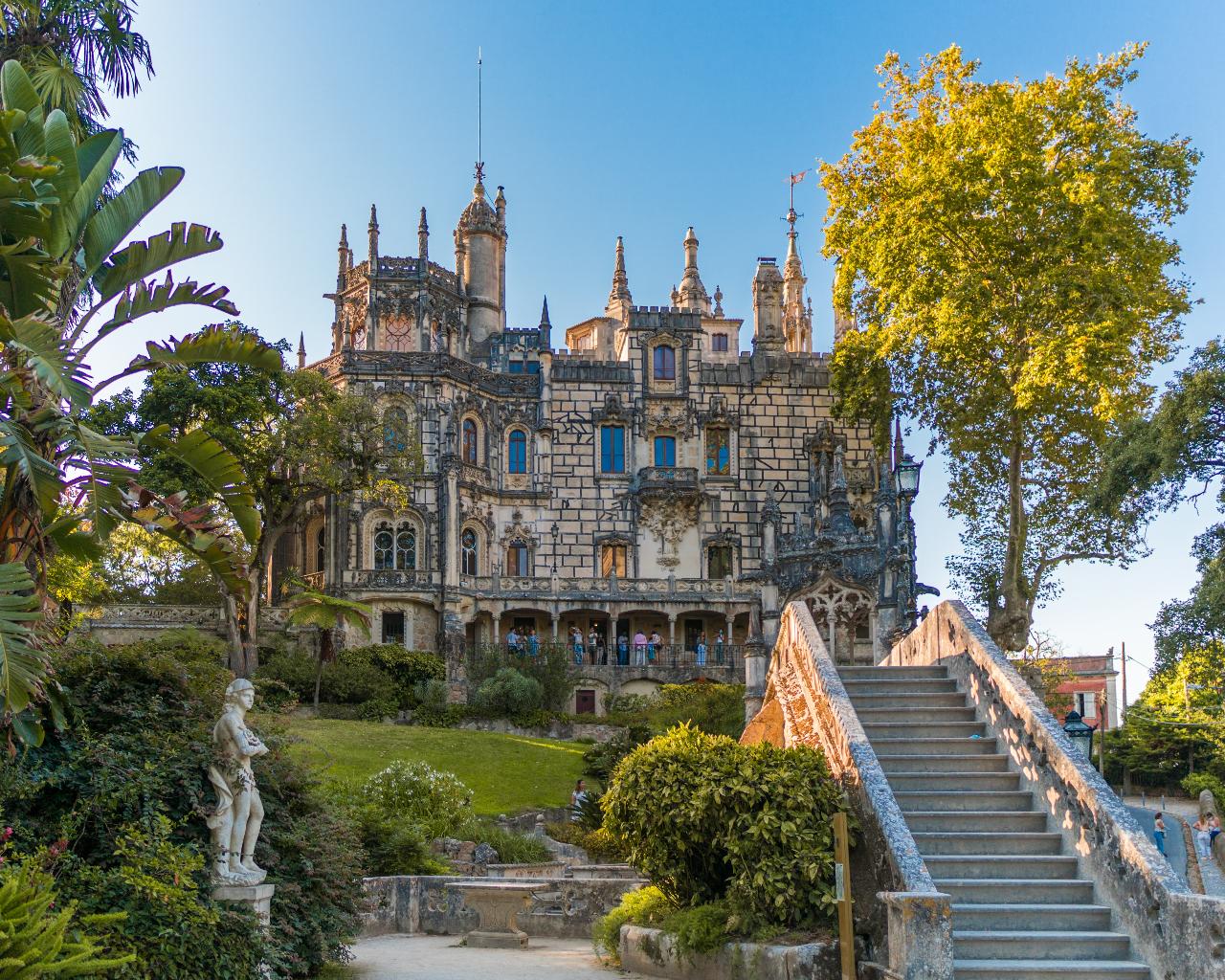 Portugal, with its coastal pearls, is a magnet for investors and connoisseurs of luxury real estate. A country rich in history, culture and incredible natural beauty, it offers unique opportunities to create your second home on the Atlantic coast.
From picturesque Lisbon to the northern capital of Porto, and from secluded Cascais to the coastal luxury of Estoril, each of these coastal cities has its own character, atmosphere and luxury property investment opportunities.
The Roca Estate real estate agency is ready to become your guide in the world of luxury and sea harmony. We will provide you with detailed information about our offers and help you choose and purchase your dream at affordable prices.
Portugal is waiting for you with open arms, and the Roca Estate agency is always ready to make your dream of purchasing luxury real estate by the sea a reality. Contact us today and let us help you find your seaside retreat in this picturesque country.